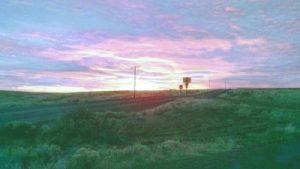 Sherman County's hour-long driving tour:
1) Take exit 97 off I-84 at Celilo
Travel east on old Hwy 206 to the Deschutes River entering the northwest corner of Sherman County.
The Deschutes River State Park provides camping, a boat ramp,  fishing, rest rooms, and hot showers. Along the river, you will find a road traveling south available to hikers, horseback riders, and mountain bikers as well as a nice walking path. An historic marker offers history of the area.
2) Travel east on Hwy 206 and Biggs-Rufus Frontage Road to Biggs Junction and Rufus.
Keep your eyes open for remnants of the Oregon Trail along the way.
3) At Rufus
Access the Columbia River and Giles French Park for boating, fishing and sail boarding. Travel south on Scott Canyon Road about 3 miles turning left onto Herin Lane and climb onto the plateau through rolling wheat fields. Watch for wind mills, our early source of water. You will see the ever-changing color of the landscape from greens in the spring to the gold of late summer and fall.
4) At the four way intersection
Turn right onto Oehman Road, left onto Emigrant Springs Lane for 0.5 miles and right again onto North Klondike Road. This will give you a good view of our newest production crop; the wind energy farm where hundreds of turbines stand in cropland. Turn right onto Hilderbrand Lane traveling west into Wasco.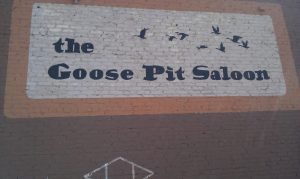 5) Arriving in Wasco
See the Columbia Southern Railroad Depot, Oskaloosa Hotel and other historic buildings. Self-guided walking itineraries are available at City Hall and local businesses. Stop for lunch at the Lean to Café & Goose Pit Saloon.
6) Leaving Wasco
Travel south on Hwy 97 about six miles to DeMoss Springs Memorial Park. This was the summer home of the Rev. and Mrs. James DeMoss and their five children. While not on tour in Europe, the DeMoss  Family Lyric Bards became the west's favorite entertainment group in the late 1800s, writing most of their own songs and playing forty-one different musical instruments.
7) Continue south into Moro.
While in Moro, visit the antique shops, Lisa's In Stitches quilt shop, Harvest Moon Art Gallery and award winning Sherman County Museum. Enjoy the playground and the park. Husky's 97 Market, Café Moro, Sweetwater Bar & Grill and Tallwinds Motel are here to serve you.
8) Continue 10 miles south on Hwy 97 to Grass Valley.
Great photo opportunities can be found of the early Methodist church, farming equipment and grain storage facilities. Visit Windcarver Gifts where Dick and June Bell often entertain with impromptu mini-concerts.
9) Near the south end of Grass Valley
Turn right at the Sherars Bridge exit onto Hwy 216.  This final leg of the tour leads to the southwest exit from Sherman County traveling through farming country with spectacular views of the Cascade Range. Deer, elk, wild sheep, antelope, coyotes and cougar are frequently sighted. Sherars Bridge and the Deschutes River are well known fishing and white water recreation sites.
Yes, long before it was paved, the steep and winding route to the river was traveled by horse and wagon. Hang onto your hat!
10) Travel north to The Dalles and I-84 or turn south and connect with Hwy 216 over Mt. Hood and back to Portland.
Watch your step! County guests need to be aware of a few hazards we all face in Sherman County. Please remember that dry grass ignites easily, no matter the season; it's important to stay on  designated roads and off private property. Don't let fire destroy a family's livelihood. And don't let a rattlesnake or tick bite ruin your day!
Save
Save
Save
Save
Save
Save