Oregon's Grain & Wind Belt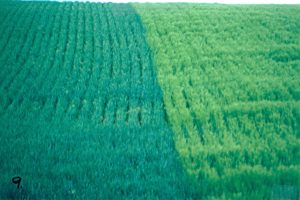 Situated on the east side of the Cascade Mountains, Sherman County farmland benefits from a hybrid climate that's part Mediterranean and part Intermountain Region. This results in four distinct seasons and low annual precipitation.
Here, the Columbia Gorge serves as a natural conduit for normal eastward migration of ocean-conditioned air masses from the Pacific Ocean. Thanks to this marine influence, Sherman County not only gets watered year around but rarely has extreme hot or cold spells more than a few days at a time.
Save
Save
Save
Save