Book Club – Sherman County Library
6:00pm - 7:00pm
Sherman County School Library, Program Room
65912 High School Loop Road, Moro, Oregon 97039
---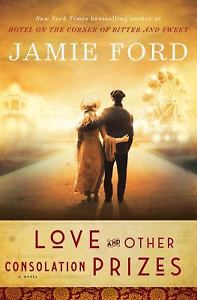 BOOK CLUB
Please join us for tea, dessert, and discussion of our monthly book.
This Month's Book is:
LOVE and Other Consolation PRIZES
By Jamie Ford, "New York Times" bestselling author of
Hotel on the Corner of Bitter and Sweet
Note: To request a copy be put on hold for you please call, email, or stop by the library. The books are available in Large Print and Audio by request.
Library contact information:
Phone: 541-565-3279 Email: shermanlibrary@sherman.k12.or.us