About the Sherman County Justice Court
Sherman County Justice Court is a limited jurisdiction court that processes citations issued by law enforcement agencies for traffic violations, boating violations, fish and game violations and other civil violations. The Court also handles small claims and eviction actions, and the Justice of the Peace performs weddings as the schedule permits.
Governor Kate Brown Announces Sherman County Justice Court Vacancy
Judge McDermid to retire from Sherman County Justice Court
(Salem, OR) — Governor Kate Brown announced today that she is accepting applications for a judicial vacancy on the Sherman County Justice Court created by the planned retirement of Judge Ron McDermid. The Governor thanked Judge McDermid for his dedicated judicial service, and announced that she will fill the position by appointment. Judge McDermid's retirement takes effect July 31, 2022.
The Governor's office will use its standard Circuit Court Interest Form for this Justice Court vacancy. Interested applicants should address their completed application forms to Dustin Buehler, General Counsel, Office of the Governor, and email (no mail or hand delivery) those completed forms to Shevaun Gutridge at shevaun.gutridge@oregon.gov. Forms must be received by 5:00 p.m. on Monday, April 25, 2022.
Governor Kate Brown fills judicial vacancies based on merit. She encourages applications from individuals with a wide variety of backgrounds and experiences. ORS 51.240 sets forth the qualifications for office. Applicants should review the statute to confirm their eligibility for appointment.
To receive answers to questions about the appointment process, or to request an interest form, contact Shevaun Gutridge at 503-378-6246 or shevaun.gutridge@oregon.gov.
The judicial interest form is also available online.
Justice Court Correspondence
Those sending correspondence via Federal Express or UPS should send it to the following physical address:
Sherman County Justice Court
500 Court Street
Moro, OR  97039
A written appearance may be in the form of a letter that is either typed or handwritten, but must be legible. Letters may be addressed to the Honorable Ron McDermid. Any requests for mitigation must be received prior to your scheduled court date.
Online Payments for Traffic Citations
Pay here only if you are entering a plea of No Contest as described under Option 1 on your summons or if your case has been previously adjudicated.
Do NOT pay here if you are entering a plea of Not Guilty.
The Court is unable to accept requests for fine reduction, diversion, or other forms of mitigation following online or phone payments. 
Payments to the Justice Court can be made by clicking the Point and Pay icon below or by contacting the court via phone.
A 4% convenience fee, with a minimum of $2.00, is charged for online or phone payments.
Please contact Justice Court at 541-565-3572 if you have any questions.
You may pay online here: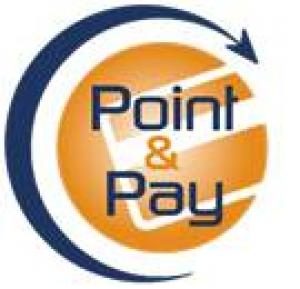 Save
Save
Save